Telic is turning a year older and wants to celebrate it in a very special way. How? Making a journey through its more than 40 years of history in which it has made its clients, workers and collaborators part of the achieved success, all of them great protagonists, who have been the key to the growth that the company has experienced to this day.
As a company that goes through constant innovation, Telic has undergone enormous evolution throughout the years, but it has managed to keep intact its essence and the values that are reflected in all its brands and products.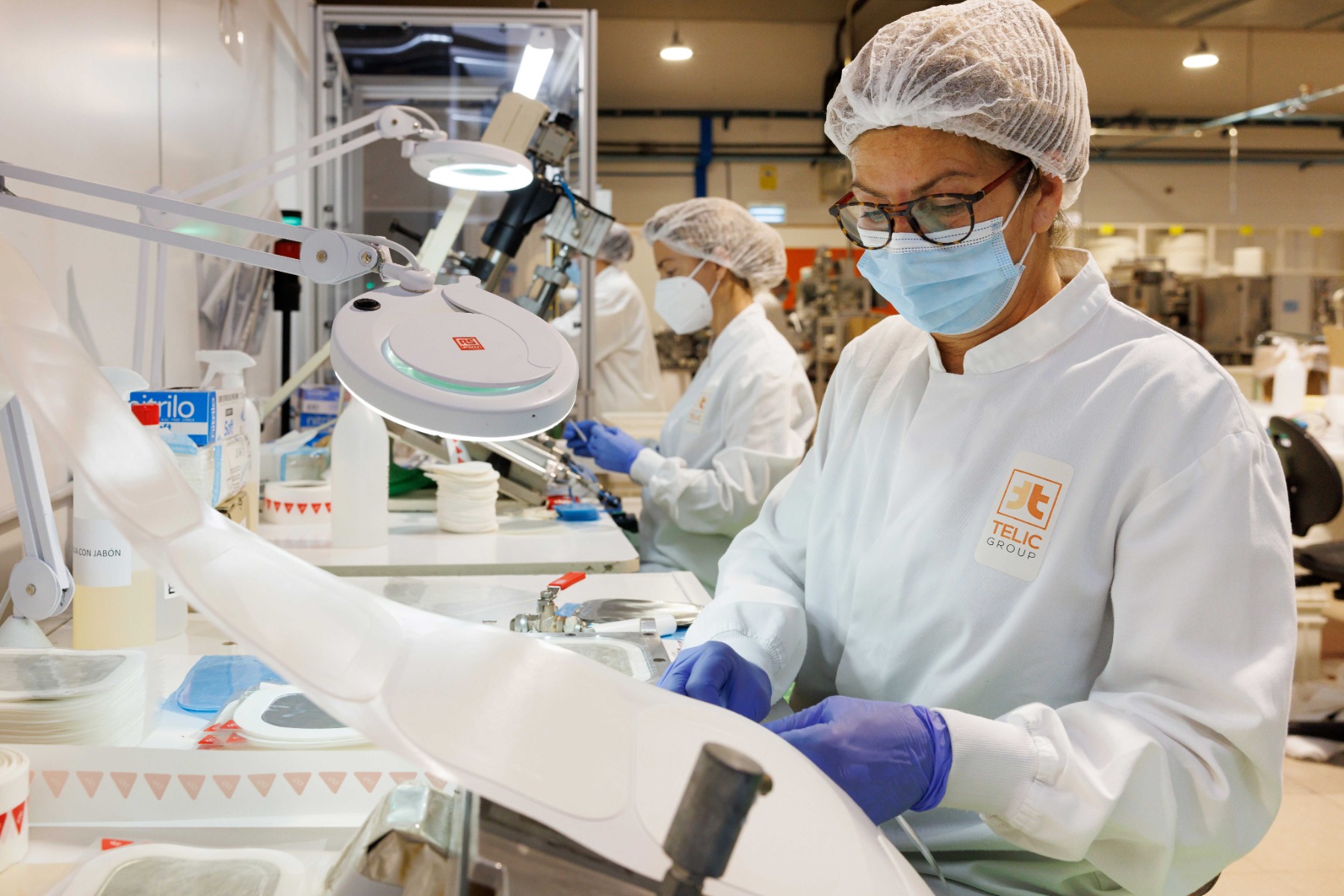 Telic's history began in 1982 in a small premises of barely 40m2 located on Sugranyes street in the city of Barcelona. From the very beginning, its business activity was closely related to the manufacturing of ECG electrodes and, in fact, it was Benet Lacruz himself, promoter of the project, who developed and started up the first electrode machine thanks to his long professional career in the sector.
A project that from the beginnings was created with tremendous enthusiasm, dedication and teamwork, and thanks to these values it has been able to grow and improve little by little, becoming the benchmark in healthcare that it is today. And, far from stopping there, today we can say that it is also a reference in the cosmetic, physiotherapist and pharmaceutical field.
Efficiency, involvement, flexibility, desire to excel, commitment, quality, integrity and collaboration. Corporate values that Telic continues to promote today, with a new vision at a strategic and professional level that allows adaptation to the changing times and make a difference.
Achieving excellence in all its aspects is one of the objectives since Telic was born, and the proof is in the ISO 13485 certificate, for quality management of medical devices and the GMP (Good Manufacturing Practices) certificate for cosmetic products. In addition, starting this year, we are already a certified EU-MDR company! A certification that we have achieved because we have successfully completed the transition process from the old MDD 93/42/EEC directive on Medical Devices to the new MDR 2017/745 Regulation.
One of the pieces of data that shows the constant evolution of Telic is that it has far exceeded one hundred professionals on staff. And not only that, but it has also multiplied its turnover in recent years, it has a production area of more than 6,000m2 in Barcelona and, as if that were not enough, it is present in more than 100 countries. And, although it is hard to believe, there is still more.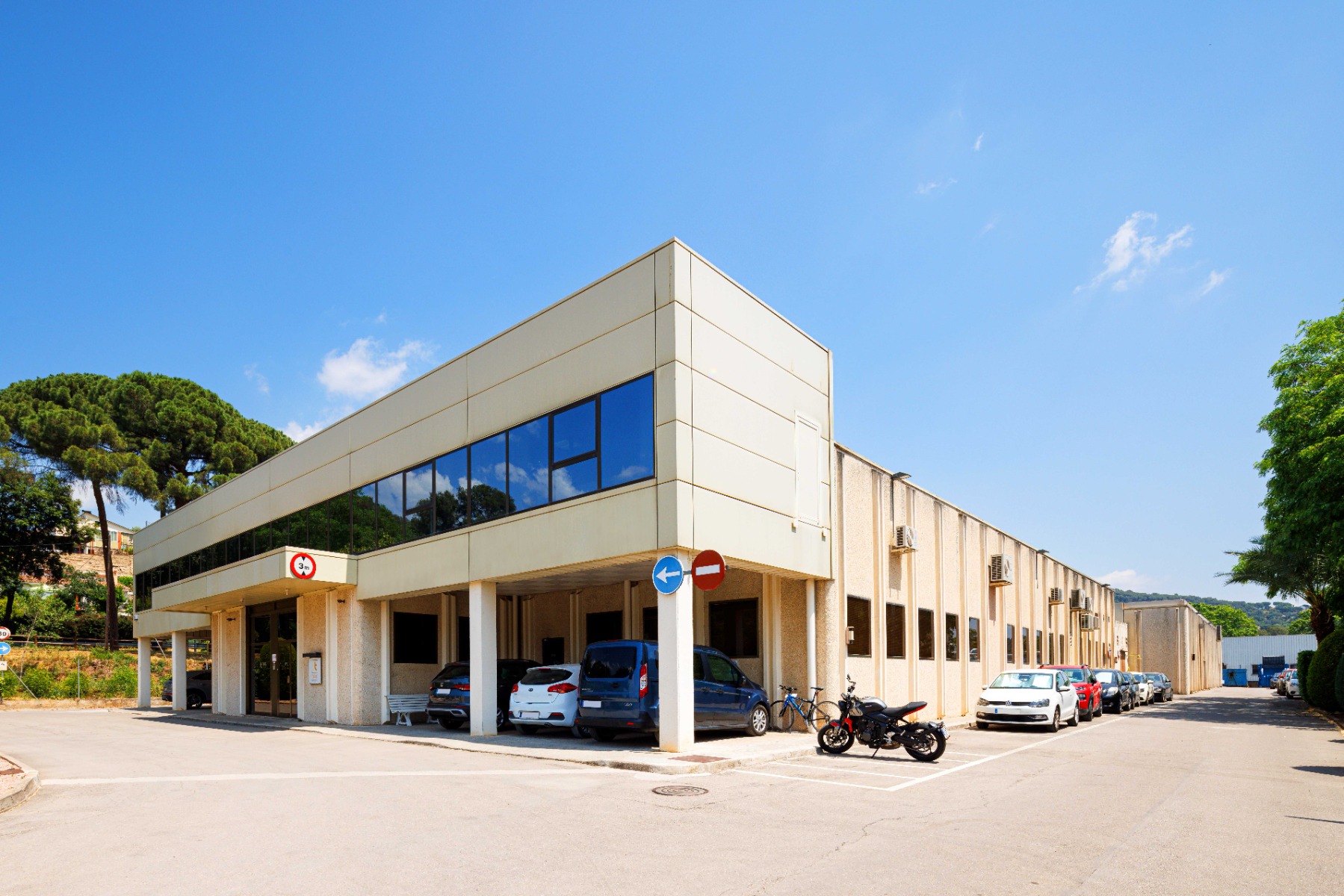 Indeed, because throughout the years, Telic has expanded its product offering and has renewed the way it offers them to its customers. It also highlights the unbeatable quality-price ratio of its solutions and its excellent service, which allows the professional to comfortably have access to orders.
For all these reasons, Telic is a benchmark company not only in Spain, but throughout the world, which has been based on values such as innovation and quality, but, above all, based on the trust placed in its human team.
The success of this evolution has been possible thanks to these three pillars:
First, the people who are part of the company. And Telic has always been committed to the care and development of its team, a key part of its growth.
The second pillar is the commitment to technology. Since it began its activity, Telic opted to manufacture its own products and technology, but also to adapt to the needs of the market, both nationally and internationally.
And the third pillar, but not least, is its excellent adaptation to the needs of each client. Because Telic, whose primary objective is to offer the best service, is always close to the client and looks after their interests as if they were their own. Because your success is our success.
Quality in healthcare products
In a healthcare environment that is constantly changing, Telic is synonymous with guarantee and quality, and the best proof of this is that our consumable products are in hospitals around the world, which means that with each passing day, trust in our organisation is growing.
At Telic we offer a wide catalogue of products and solutions from leading brands such as Blayco, Dormo, Transonic and +BO, all of which are aimed at professionals who work in surgery, cardiology, nursing and patient well-being services in hospitals and healthcare centres around the world.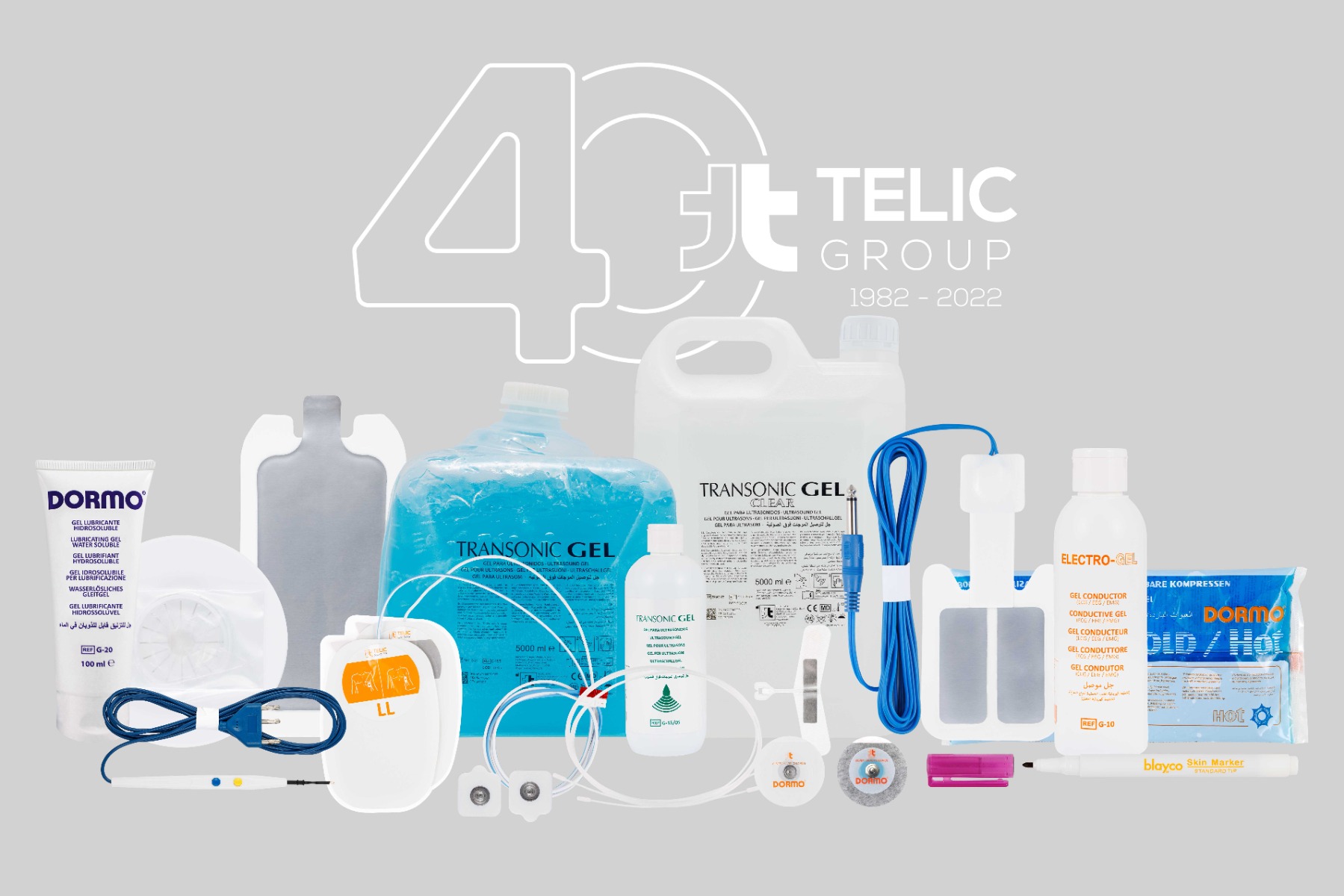 The vast majority of products are single-use, such as electrosurgical plates, hand control electrosurgical pencils, covers for surgical light handles, vein extractors, ECG electrodes, dermographic markers, among many others.
Discover our catalogue of solutions for the healthcare sector
These medical devices are essential for the prevention, diagnosis, treatment and rehabilitation of diseases and illnesses to be completely safe and effective.
Quality in cosmetic products
Thanks to the experience we have gained throughout our long history in the hospital sector, at the beginning of the 2000s professional cosmetic products began to be developed, first for the aesthetic field and, later, focused on physiotherapy and sports.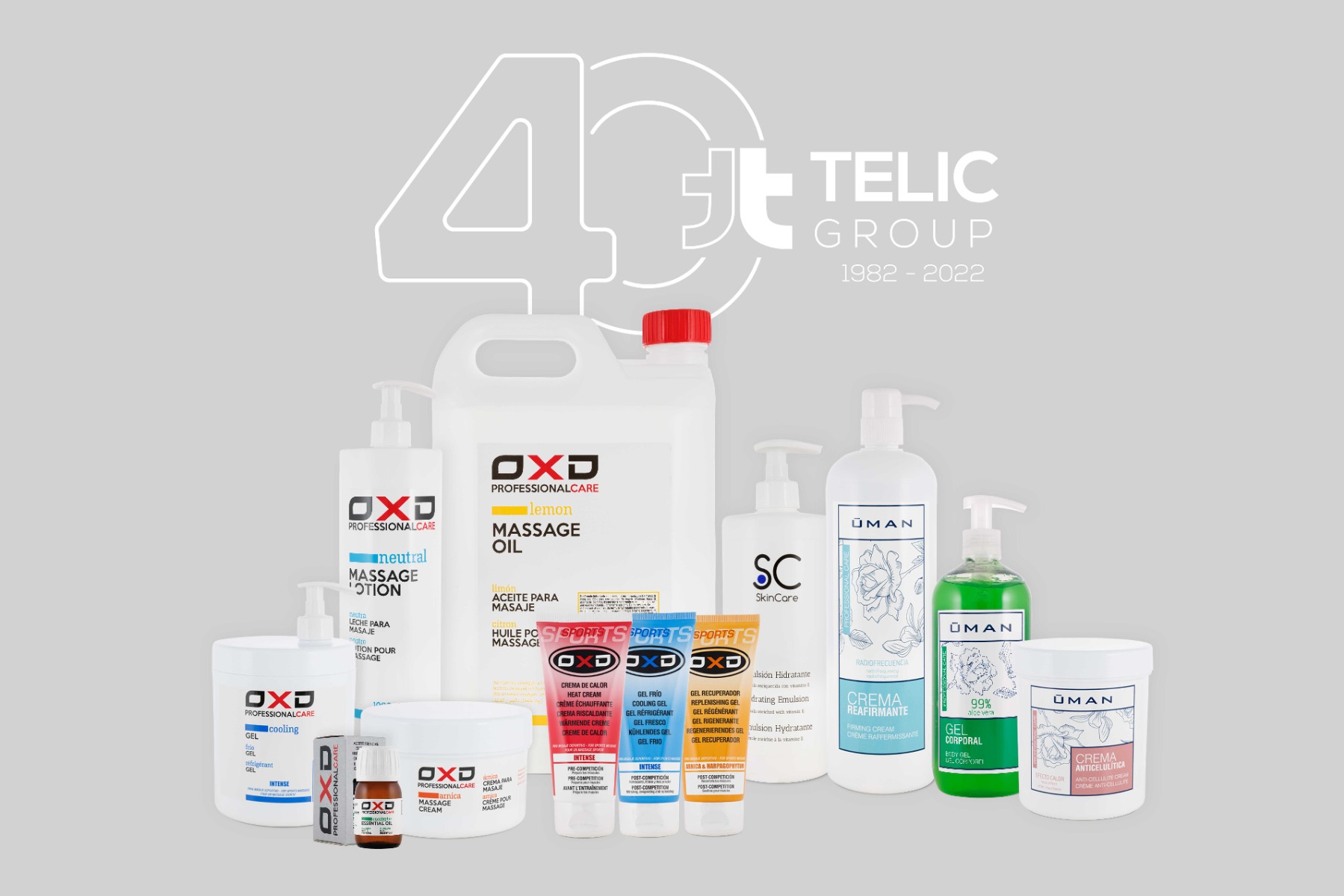 Our division of products for aesthetics, cosmetics and pharmacy, under the Uman and SC-Skin Care brands, offers solutions for wellness treatments, with formulas developed by the R&D team and manufactured in our facilities (such as oils, creams and massage gels, or a complete range of aesthetic treatments).
Access our catalogue of professional solutions for beauty centres
Thanks to our R&D department, at Telic we develop and manufacture our own formulas in our facilities, which led us to receive the certificate of compliance with good manufacturing practices (BPF / GMP) by the AEMPS (Spanish Medicines and Health Products Agency), which is equivalent to ISO 22716 for the manufacturing of cosmetic products.
And, to guarantee maximum safety, all our cosmetic products are subjected to exhaustive analysis which includes, among other things, microbiological analysis, pH analysis, conductive capacity and viscosity.
For its part, the physiotherapy and sports products division works to provide the solutions that the sector needs at all times, with the aim of being able to fully satisfy the needs of professionals under the OXD brand.
These are high-quality products, solutions manufactured with our own formulas such as creams and oils for mesotherapy, essential oils, products for cryotherapy, thermotherapy, rehabilitation and treatment products based on natural ingredients.
Discover our special products for physiotherapy centres
Our orientation towards physiotherapy and rehabilitation complies with the vocation of quality service to people, with the endorsement of an extensive relationship with the healthcare sector and its professionals.